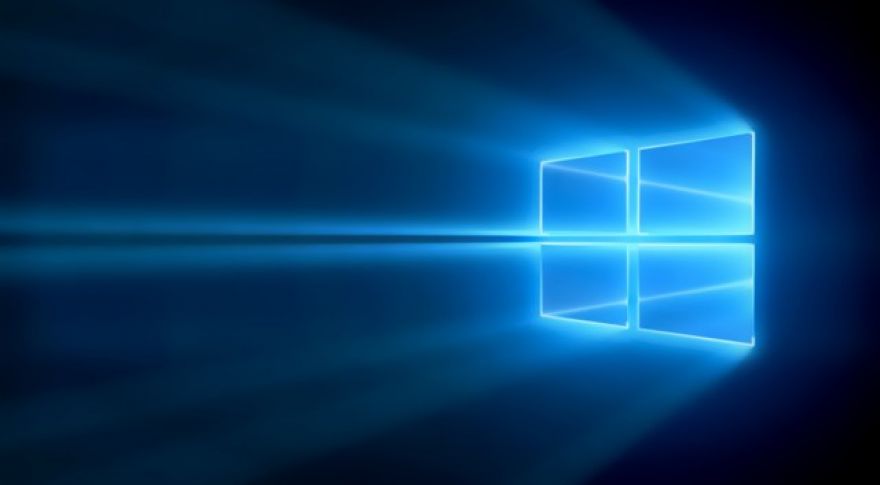 Windows 10 Is Five Years Old Today
Five years ago today, Microsoft launched Windows 10 for PCs. The first devices to ship Windows 10 Mobile would drop a few months later, in November 2015. At the time, Microsoft positioned Windows 10 as a radical response to changing market conditions and pledged that this would be both Microsoft's last version of Windows and an eternally updated, ever-improving version of Windows. Features like DirectX 12 would leave old APIs in the past. Windows Mobile would enable an effectively unified experience across devices and operating systems.
Your OS would be kept seamlessly updated, with less need for reboots and better overall stability.
Feature updates and security updates would be delivered simultaneously, and while the OS retained some of the fingerprints left on it by the ill-fated Windows 8, it would also represent a fundamental pivot back towards desktops and away from tablets. The OS would be free if you were upgrading from an existing Windows license, but Microsoft would now gather telemetry on its users on an ongoing basis with no method of opting out and you would no longer be able to avoid feature and security updates, either.

Five years later, there've been quite a few under-the-hood changes to the OS and its features, most of which I found myself genuinely unable to remember without pulling up lists of what changed between versions of the operating system. Sitting down to write this article, I find myself wondering if that's Microsoft's desired end-goal. From the way the company often talks about itself and its own importance in PR blasts, you could be forgiven for thinking Microsoft believes OS choice and feature sets are a critical topic of discussion at the office water cooler (back when those existed):

Microsoft often seems to struggle with this idea.

Here's my hangup. Objectively speaking, Windows 10 is a better OS than it was in 2015. It includes features like virtual desktops, which I quite like. Granted, the only thing I use them for is pushing badly behaved applications to another desktop so I can kill them in , but this is useful enough to count as a feature. Windows 10 has added dark modes and (inaccurate) GPU usage tracking. There's less integration and the OS anymore about whether you can install with a local account if you're also connected to the internet during the installation process. It also collects less telemetry about its end-users than it did in 2015, and there are features like DirectX 12 and Xbox integration that appeal to gamers.

End users have more control over when and how updates are installed. Phone integration is better. Emoji integration is better. The Windows Subsystem for Linux has been updated with a full kernel in the last WSL2 update. Features like Timeline keep your application history and Windows will restore the applications you had open after a reboot. There's even a history for the clipboard if you turn it on. Hell, Microsoft even patched Notepad. This isn't the full list of improvements by any stretch, it's just the ones I can recall off the top of my head. There's no arguing that the OS is dramatically better.

Does it feel better? That's trickier. I'm still angry that Windows 10 rebooted in the middle of a three-day GPU upscale test last week, requiring me to restart the nearly complete run from scratch. Most of my interaction with Windows 10 is professional, but reviewers are really weird customers for an operating system, because most OS's aren't built around the idea that they're under review. Restarting previous desktop applications after reboot is great for regular users but sucks for people who were trying to achieve a pristine environment for further testing. Updating drivers automatically might be good for people who want to stay current, but isn't great if you're trying to make certain 4-5 different pieces of equipment all get tested with the same software and a new driver hits Windows Update partway through your testing process. I spend a lot more time fighting with Windows 10 on an ongoing basis, but that's not really a fair assumption to make about everybody else.

A lot of the places where Windows 10 has improved the most are also places where Windows 10 created a lot of self-inflicted wounds. Is it better that the OS picks its update times more intelligently now? Yes. Did that stop it from rebooting out from under me with no warning last week? Nope. Did I have this problem on any previous version of Windows? Nope. So is that improvement evidence that a bad decision still sucks, or evidence that a good decision is getting better but still has a ways to go? I'm not sure. I sometimes wonder about whether the constant drumbeat of problems that follows new versions of Microsoft Windows around is better or worse than the surge of sustained reporting that used to follow the launch of each Service Pack. Maybe the real joke is the idea that anyone is paying attention in the first place. Maybe Microsoft appreciates bad press more than no press at all.

Mostly, though, it feels like we're all complicit in a game of make-believe with companies like Apple, Microsoft, and Google in which they agree to trot out new OS editions from the stage and we agree to pretend they're actually meaningful when, in the vast majority of cases, they aren't. Take gaming. If the advantage of Windows 10 is being able to run DX12, you'd expect DX12 games to offer meaningful advantages over DX11, which, five years after the API debuted, they don't. Titles like Death Stranding, the upcoming PC port of Horizon: Zero Dawn, and Cyberpunk 2077 will be DX12-only titles, which means we may finally see some signs of forward movement, but that future isn't here yet. One feature I'd genuinely love to see — support for more than 64 threads per processor group — has no timeline for introduction.

The one thing I do know is that I don't trust Windows 10. I don't trust it not to reboot on me without warning. I don't trust it not to replace driver versions I've installed with driver versions it likes better. I don't trust it not to change my user preferences or my defaults. I don't trust it to make the right decision about which software I am and am not allowed to run. After AMD's Radeon black-screen bugs earlier this year, it's clear you cannot trust Microsoft to screen drivers to see if they are good, and while it is 100 percent not Microsoft's fault that AMD distributed some poor-quality drivers, Microsoft still delivered those drivers into PCs where they caused problems.

In short, I no longer trust Windows to get out of my way and allow me to do what I want. I approach each new feature drop warily and I wait to see what breaks before I adopt it. The only difference between this and the old Service Pack model is that I used to go through this process 1-2x per OS version, whereas now it's more like an annual event. Has this constant stream of updates made Windows 10 a better OS than ever before? Microsoft swears it has. Does it feel like a better OS than ever before? Not to me. Last year, data from the American Customer Satisfaction Index Household Appliance and Electronics Report suggested that Microsoft's update problems had caused a decline in satisfaction in the PC segment. The 2020 report isn't available yet, and the decline in 2019 wasn't all that large, so it's difficult to say how consumer satisfaction will shape up this year. I daresay Windows 10 hasn't been top-of-mind for a lot of people.

There are a lot of things I like about Windows 10. It boots quickly, it supports a huge range of legacy hardware, and it's far more robust if you switch motherboards, CPUs, or GPU manufacturers than OS's used to be in the Bad Old Days of custom AHCI drivers and instant BSODs if you attempted to switch horses midstream. I appreciate the way Microsoft is tying the Xbox and PC together as essentially equal gaming partners. I'm glad it supports a wide range of legacy hardware and I have always approved of mandatory security updates (drivers and features, no, but mandatory security updates, yes).

One can even argue that Windows 10 would be a much bigger deal if stuff was still broken the way it used to be. The reason Plug and Play (eventually) became a beloved feature is that manually configuring IRQs, DMAs, and interrupts for every piece of hardware in a Windows 95 system sucked. It would be absurd to hold Microsoft's ability to solve long-term problems out as evidence that the OS has stopped improving, but the low-hanging fruit has long since been plucked off the Desktop OS Improvement Tree. What we're left with, definitionally, is smaller, more niche improvements. This may not be an exciting thing, but it's not a bad thing, either.

Windows 10. Five years after launch, it's still a desktop OS you can buy. Five years after launch, Microsoft is still breaking things with each update. Five years after launch, it's better in some regards, even if some of those improvements are in areas where it damaged itself in the first place.

I feel like I'm trying to write ad copy for a sequel to The Invention of Lying at this point, so I'll try to close on something a bit more positive. Five years after Windows 10 debuted, we're fairly certain it continues to exist, almost positive that it can't be blamed for the state of the world in 2020, and are 100 percent sure that it's improved in at least some ways that may or may not be relevant to you depending on your personal usage requirements.

Happy birthday.

Now Read: