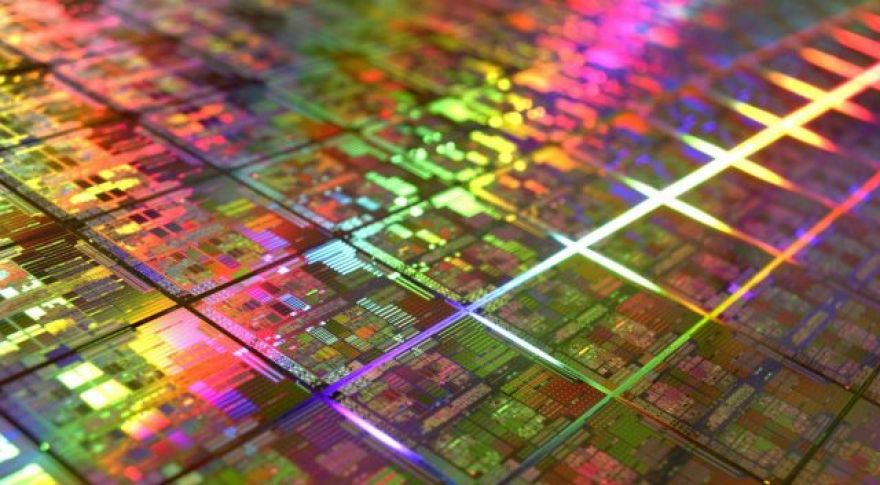 The Most Interesting CPU Market We've Seen in Decades Is Upon Us
For most of the last 2.5 decades, the PC CPU industry has been dominated by a single architecture: x86. While the 1990s opened with a number of architectures technically still competing with Intel, by the end of the decade, AMD stood alone against the chip titan. IBM threw in the towel on G5 by the mid-2000s. Intel, it seemed, had won.
But the passage of time has a funny way of reshaping our perceptions of an era. Intel's near-total victory by the mid-2000s now looks more like a temporary pause than a permanent win — and the CPU market is heating up now in ways we haven't seen in decades.
SiFive it can build a RISC-V desktop chip in the future. Startups like Nuvia have been acquired by Qualcomm, which plans to launch its own by late 2022 – early 2023. Both AMD and Intel have recently debuted new architectures — AMD has extended Zen 3 into servers and mobile, while Intel has launched both Rocket Lake and Ice Lake Server.

In retrospect, the launch of Ryzen in April 2017 was the beginning of a new era for PC performance scaling. AMD's Zen, Zen+, and Zen 2 architectures have repeatedly punched above their weight class, even as Intel's 10nm stumbles made it more vulnerable to challenge than it would have otherwise been. Intel's Tiger Lake is an — good enough to retake overall leadership in the mobile market — but questions remain about the parts that will come after it, and how long it will take the company to regain competitive standing at the 7nm node. (Intel currently claims it will be competitive on 7nm and regain leadership on 5nm.)

Then there's Apple . While the CPU is not a total knockout blow against AMD and Intel, it sets a new bar in performance and power efficiency that both x86 companies are going to have to match in the long term. Apple isn't going to take over the mass PC market or start building Windows machines, but Qualcomm has already announced that it intends to bring laptops to market based on Nuvia's new CPU design. Intel and AMD have a little breathing room to bring new hardware to market, but the long-delayed battle between x86 and ARM is coming. It won't be long before we're able to make much better comparisons between the two CPU families.

Under Pat Gelsinger, Intel's new CEO, the company is pivoting to build new CPUs and GPUs wherever the process node best suits the underlying architecture. It wants to build a new client foundry business and has dedicated $20 billion towards in Arizona. Even in a best-case scenario for Intel, however, it's going to take the company multiple years to regain its previous dominant position.  Having spent the last few decades attempting to exterminate its rival by virtually any means possible, Intel finds itself in the unfamiliar position of needing AMD to mount an effective offensive while it gets its own house in order.

While Intel has a plan to ramp 10nm and progress onwards towards 7nm, Sapphire Rapids isn't expected until the end of 2021 at best. Gelsinger has promised that Alder Lake will come to desktop in late 2021, in the fastest hardware replacement cycle we've ever seen. All of these CPUs are built on 10nm; Intel's 7nm isn't expected until 2023, so we've got a bit of time to wait until then.

If Intel continues to struggle with 7nm, or if its opponents prove to have stronger designs than anticipated, it'll fall to Advanced Micro Devices to keep x86 competitive against designs from firms like Ampere, Apple, and Qualcomm. This would be an unprecedented situation. AMD has beaten Intel and taken the overall lead in the x86 market before, but it's never been the primary defender of that market against a rival architecture, mostly because x86 hasn't had any plausible rival architectures for so many years.

But — and this is the funny thing — AMD needs Intel, too. If Intel stopped selling CPUs tomorrow, TSMC factually lacks the wafer capacity to cover the gap. Every single x86 server Intel ships represents a sale that AMD wants and a bulwark against ARM's incursion into the larger server market. Every server that goes out the door with an Intel logo on it is a server AMD can still make a play for. Once customers start switching to ARM, convincing them to switch back could be a more difficult proposition.

If Intel can't field competitive designs quickly enough, it'll need AMD's execution to demonstrate that x86 has what it takes to challenge ARM. If AMD fails to deliver, the two x86 manufacturers could be pressed back on their heels as new chips and technologies take center stage. AMD might be the current star of the PC market, but it needs Intel's sales volume and tremendous install base to position its CPUs as attractive alternatives against the uncertainty of an ARM solution.

It's been decades since the CPU market was this dynamic. If you're interested in underdogs and up-and-comers, RISC-V is making waves. Apple's M1 made a huge impression at launch last year and it's got a bigger brother arriving in the not-so-distant future. Intel's new 3rd Generation Xeon Scalable CPUs are a meaningful step competitive standing for Chipzilla and AMD's Zen 3 architecture has moved the ball forward in desktop, mobile, and server. It's never been a more interesting time to cover CPUs.

Now Read: