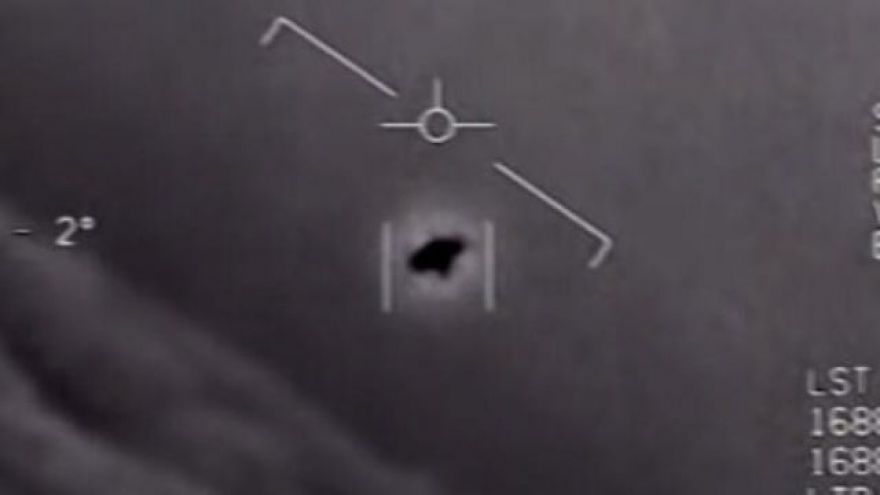 Pentagon Officials Brief Congress on UFOs in Historic Hearing
(Photo: Department of Defense)

Last week the Pentagon sent some of its top brass to Congress to deliver a briefing on UFO sightings. The hearing was the first of its kind in over 50 years. It involved two members of the Department of Defense, two new UFO videos, and a whole lot of unanswered questions.

The hearing was conducted by the House of Representatives Permanent Select Committee on Intelligence, and featured two speakers:  Ronald Moultrie, the Pentagon's top intelligence official, and Scott Bray, Deputy Director of Naval Intelligence. The goal of the hearing was to update lawmakers on the progress made by a newly formed UFO task force, except UFOs are now called Unidentified Aerial Phenomenon (UAP).
The task force was setup after a that documented 144 UAP sightings by military pilots since 2014, according to . That report stated only one UAP — a large, deflating ballon — was able to be explained. The rest fell into five categories: airborne clutter, natural atmospheric phenomena, USG or U.S. industry developmental programs, foreign adversary systems, and a catchall "other" bin.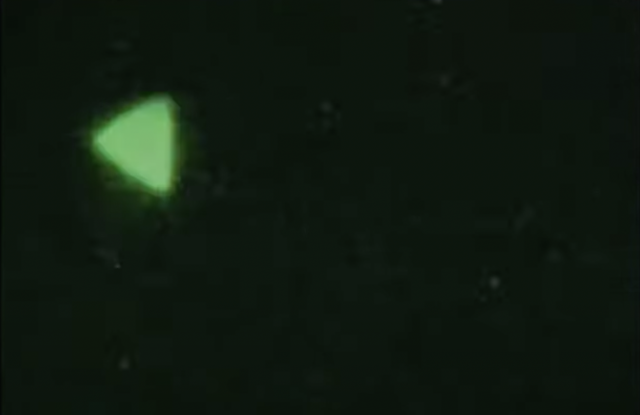 Flashing triangles were spotted by Navy pilots several years apart, on different coastlines. The Navy says it's due to the way light refracted through its optical equipment.
The hearing got interesting when Mr. Bray revealed the task force's latest UAP footage. As an example of an "observation in real-time," of an object whizzing by a Navy aircraft. It happens so fast that's it's impossible to observe it closely. He notes this is typical of a lot of UAP encounters, in that they happen in the blink of an eye. The brevity of the encounters and associated lack of high quality data is typical for a lot of UAP sightings. It's indicative of the struggle the task force faces in trying to determine the nature and intent of UAPs, he said.
Mr. Bray then pivoted to a , which he said was different in nature from the first one. It showed what appears to be a flashing triangle spotted by Navy ships. He noted the footage was taken with night vision googles, and a single lens reflex (SLR) camera. He then played a second clip of a similar triangle-shaped craft, which he said was spotted years later, on a different coastline. These sightings were unexplained for years, but the Navy had figured it out after the second sighting. He stated the Navy is "reasonably confident" the triangles correlated to unmanned aerial systems in the area. The triangle shape, according to the Navy, is simply the result of how light passed through their optical equipment. A layman's translation would be it's similar to geometric bokeh, which is caused by a lens' aperture blades. Mr. Bray admitted he's aware that explanations like these might be "unsatisfying" to many people.
He went on to say that the number of UAP sightings has ballooned to 400 since the task force was created. However, he was careful to note there's no evidence any of them involve actual aliens. "We have no material, we have detected no emanations, within the UAP task force that would suggest it is anything non-terrestrial in origin." He said the US government remains committed to discovering more about UAPs, as it sees them as a threat to national security.
This week's hearings follow the explosive revelations in 2021 of previously classified footage of UAP sightings. The now-famous showed objects with no discernible means of propulsion or flight control surfaces. They also exhibited no exhaust plume and were maneuvering in ways that are beyond known aviation technology. The hearings were the first that were open to the public since the Air Force cancelled Project Blue Book in 1969. You can watch a .
Now Read: