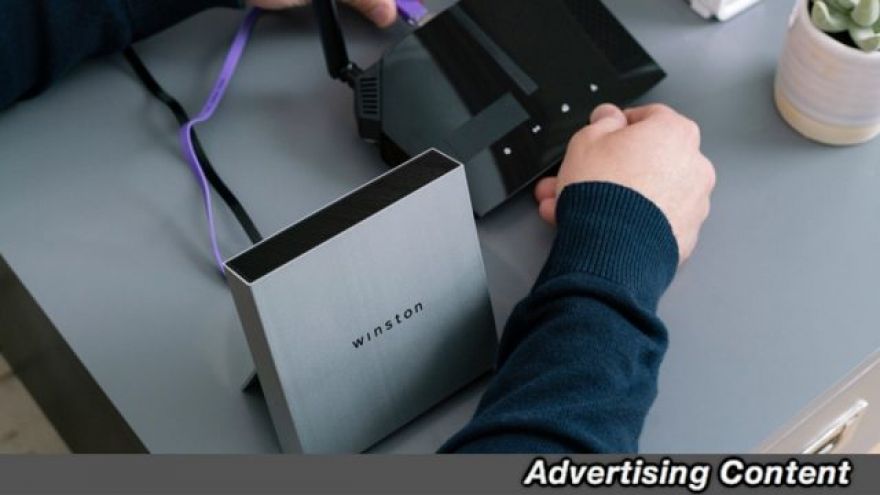 Keep Your Data Safe With This Winston Privacy Filter Hardware
Our online lives are becoming more and more cluttered. As anyone who spends any amount of time online will tell you, ads will slow down your browser,  and cookies gather your data and you have little choice, and  and adult content are rife – it's difficult to control the content that appears on your screens, and the screens of your family. But as these internet issues have arisen, so have solutions.
The  is a simple-to-set-up solution to many of these issues, a piece of hardware that makes your time online faster, simpler, safer, and easier to control. And it's currently on sale for just $179, a healthy 10 percent discount off the full purchase price of $199.
Set it up and make the internet an easier and safer place.

The  is a plug-and-play device that's easy and quick to set up. It's designed to filter out ads that are annoying and slow your browser, as well as block trackers that feed your data to anonymous parties and make you the target of further unwanted internet advertising. The Winston Privacy filter works on all your internet-connected devices to protect you and your household from unwanted content. It also scrambles your internet traffic to hide your location and protect your identity from would-be hackers and anyone interested in stealing your data. It combines the functions of VPN and ad blocker for much-improved browsing privacy. It also features the ability to block malware and adult content from appearing on your devices, from tablets to smart TVs and on kids' devices – and can be set up on smartphones with iOS and Android apps.

The  is on sale now for just $179, a great discount of $20 off the full purchase price of $199. And that's a one-off payment for the hardware, there are no ongoing fees like VPN subscriptions.

Note: Terms and conditions apply. See the relevant retail sites for more information.For more great deals, go to our partners at .

Now read: