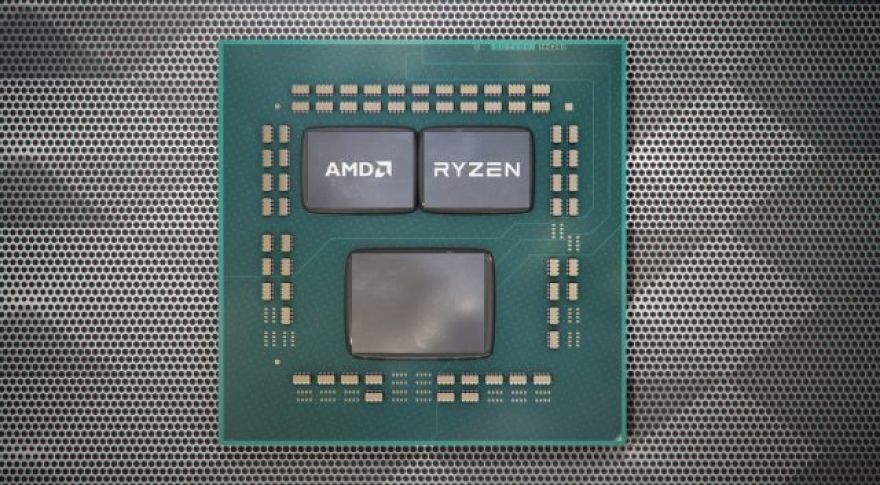 AMD Reports Q2 2020 Results: Strong Results, Record Sales
AMD's Q2 2020 results were excellent this week, showcasing how the company continues to perform well even in the middle of the coronavirus pandemic. Revenue was up 8 percent quarter-on-quarter and 26 percent year-on-year, with gross margins of 44 percent. That's slightly less than Q1 (46 percent) but above Q2 2019 (41 percent). The company recorded $173M in operating income and an operating margin of 9 percent.
While discussion of Intel's quarterly results has focused heavily to the 7nm ramp and what it means for the company's 10nm more than its short-term excellent financials, AMD's coverage is likely to go the opposite direction.
According to the company, it has begun ramping up production for the Xbox Series X and PlayStation 5 launches to occur later this year. We should see a revenue kick for AMD in Q3 as Sony and Microsoft take delivery ahead of launches, with an even stronger Q4 as the consoles start shipping.

Revenue in the Compute and Graphics segment was $1.37B, the highest value AMD has recorded in 12 years, driven by record shipments of mobile APUs and revenue. 4 percent lower revenue in EESC year-on-year was the result of lower semi-custom sales, though it was partially offset by stronger sales of AMD's Epyc products.

There's no bad news in AMD's report. You can argue that the slight decline in C&G from Q1 to Q2 may point to a weakening in the coronavirus pandemic-related sales, but that was always expected to be a temporary boost as companies bought equipment to allow employees to work from home. With the PS5 and Xbox Series X launches approaching, AMD should be in a very strong position to deliver results through the end of the year, provided that the pandemic doesn't literally ruin everything.

There are two "gauntlets" AMD has to pass through: First, the launch of Rocket Lake on Intel's 14nm process and second, the debut of Ampere. While we do not know specifics for either comparison, scuttlebutt suggests the company is well-aligned for both. AMD has targeted ~1.1 – 1.2x for generational uplifts on Ryzen year-on-year and will presumably do so again this year, while there are consistent rumors that RDNA2 could be as much as 1.95x – 2.25x faster than existing RDNA. While we recommend taking those rumors with a huge grain of salt, we've heard them several places. AMD still has a power-efficiency gap to close with Nvidia, so it's possible the company might end the year in a better position vis-a-vis Intel than Team Green, but either way, the firm appears ready to take both companies on.

I'm used to having a little more to say about AMD's quarterly results because there's historically been more to talk about, whether it was concerning the company's efforts to compete with Intel, Nvidia, or just to stave off its own end long enough to kick Ryzen out the door. AMD is a fraction of the size of Intel with a fraction of its financial resources, but it's also the semiconductor company pushing desktop and mobile x86 CPUs ahead, quarter after quarter, while Intel struggles with its own process technology woes.

Now Read: