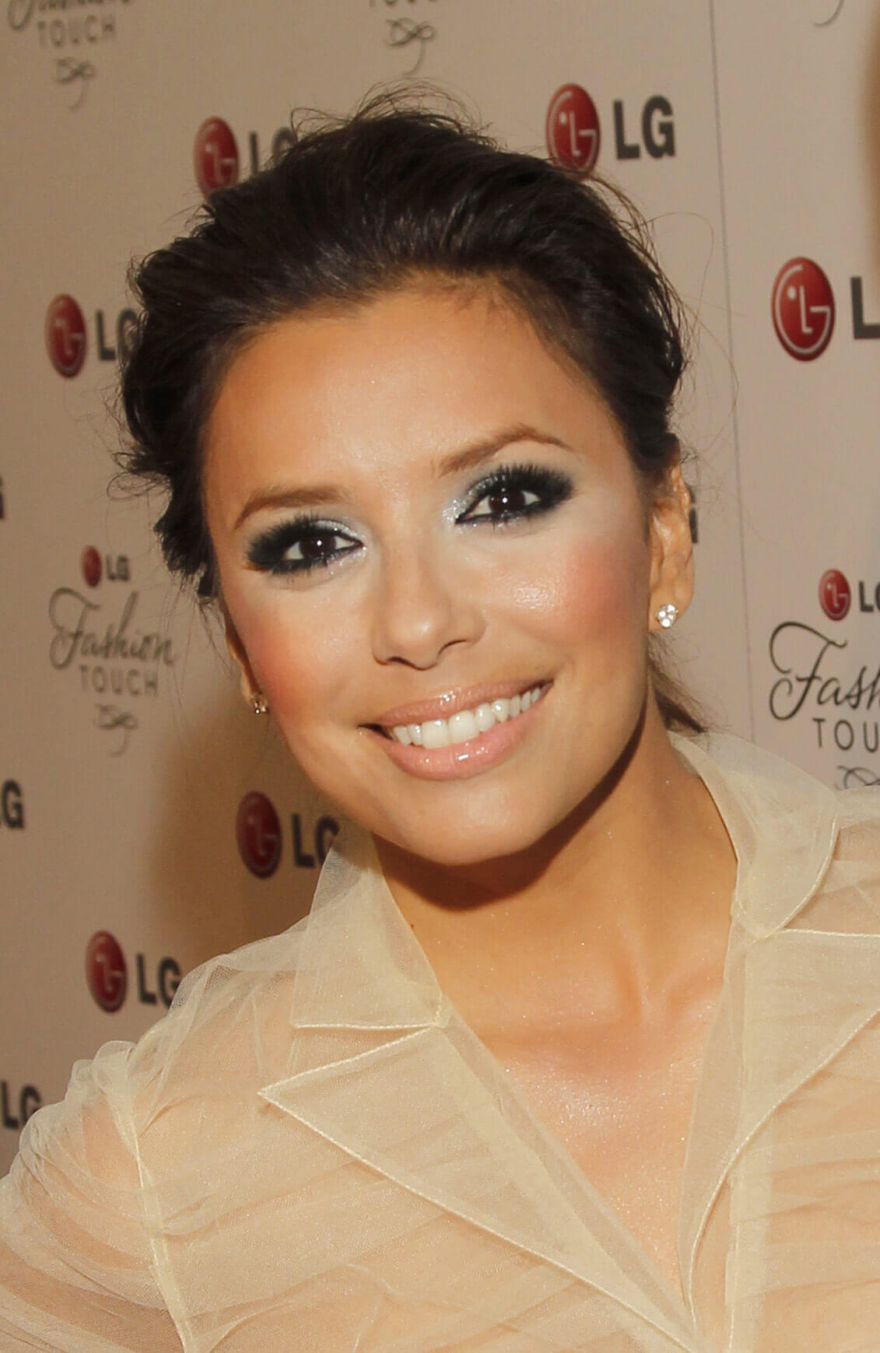 This summer is all about color. Latina skin is perfect for rocking the hottest color trends in makeup. Just look at how well the stars are shining!
Bold colors are huge for summer 2015. The trick to wearing them is to pick one place to wear it. Eyes? Great. Lips? Fantastic. Cheeks? Bueno. But all three? That can end up looking like clown. Clinique's Poppy Pop Lip Colour is a gorgeous shade of red for lips. Accentuating lips in the summer is my favorite!
Play with bright colored liners. Eyeliners in all hues are begging to worn. Some women can pull off an all-around-the-eye aquamarine. Those with a little more reserve can line the eyes with their usual dark brown or black and play up the outer edges of the eyes with the bright color. If you prefer, use it on the inner corner for a completely different look. You know what looks best with the shape of your eye. Trust yourself.
If you have chosen a feature to colorize, that doesn't mean ignore the rest of your face. Use matte neutral shades on eyes, like L'Oreal's Color Riche La Palette Nude 1 to give eyes some attention, but not fight with red lips. For a more neutral cheek, use an overall tinted moisturizer. Laura Mercier's Illuminaiting tinted moisturizer is neutral with a shimmer to catch a little glow at night. Nude lips shouldn't really be nude! Choose a color close to your own. Revlon has some fantastically long lasting stain pencils. Outline, fill in, and go.
Eyeshadows are classically powders, but give a brightly colored cream a try if you want to accentuate your eyes. Creams tend to be buildable, so if you don't know if you really want to commit to that bright lavender, start lighter and add to it. Sheer to full coverage works with creams, so play until you find the look you like best.
If you prefer to wear a palette of shadows, use the boldest color on the lid and deepen the crease with a brown shade or a darker shade of the bold color on the lid. Use something shimmery near the arch of your brows.
No matter what look you choose, top it off with a coat of good mascara. Choose one that is made for the desired effect: lengthening, thickening, defining, etc. Stay away from the new clumping look. It looks like exactly what we DON'T want mascara to do. You do not have to use the brush that comes with a mascara. If you preferred the effect of the last one you used, clean the brush and use it with the new product!
No matter how you decide to incorporate one of the amazing bright colors of summer, always start with sunscreen. Your gorgeous Latina skin is beautiful because you protect it from sun damage. Keep it protected with SPF 30 or higher sunscreen or a combination moisturizer/sunscreen. Enjoy your summer look and have fun in the sun!