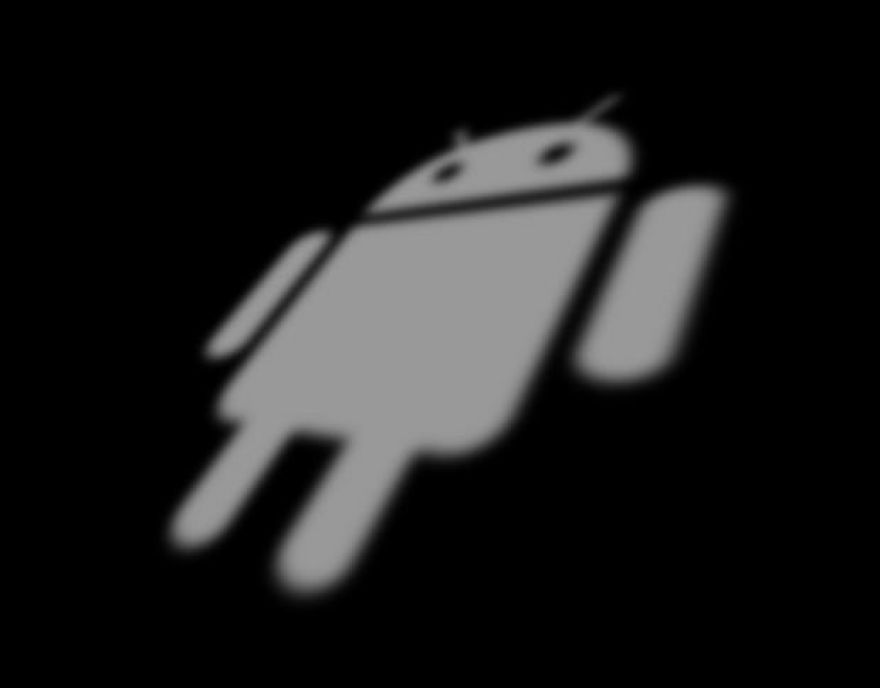 Android phones of a different ilk
If you dig around enough, you wind up finding some interesting takes on the Android phone. This is made possible due to the (mostly) open nature of the platform. Because of this, anyone is able to fork Android to turn it into whatever their imagination and skills can manage.
This also means some rather interesting Android phones have come to fruition. I've found a few that I thought, for whatever reason, were worth highlighting. With that said, let's take a gander at some of the more unique takes on the Android smartphone I've come across.
The Pepsi Phone
That's right, if you happen to live in China you will soon be able to get your hands on an officially branded Android phone by Pepsico. Called the P1, this smartphone will be little more than an average Android device (5.5-inch 1080p display, 1.7GHZ MT6592 SoC. 2GB of RAM, with 16GB internal storage) and will run Android 5.1. The phone will cost approximately $205 USD, but don't expect the device to make it out of China. The only image to have appeared so far, was little more than a teaser from the site Weibo. According to Weibo, the official details for the device will be released October 20, 2015...at which point we should certainly see what a Pepsi-branded Android phone will look like (and what special Pepsi-centric apps it might have).
Coke fans need not apply.
The Granite Phone
If you're looking to spend nearly a grand on an Android smartphone, and are looking for a device that places encryption front and center (other than the Blackphone 2), the Sikur/Archos collaboration, the Granite Phone, might well be what you're looking for. Although it runs Android under the hood, the device doesn't include any of the Google services and the UI won't be familiar (Figure A).
Figure A
The Granite Phone UI.
The cost of this smartphone? $850 USD and that gets you some decidedly mid-range specs (Qualcomm Snapdragon 615 chip, 2GB of RAM, 16GB of internal storage, a 2700mAh battery, 5-inch screen running at 1080p, back and front cameras at 16 and 8 megapixels). So why would you be willing to pay a premium for a mid-range piece of hardware? Security. Sikur claims the Granite phone offers one of the most secure mobile platforms on the market. However, the big issue with this device is glaring...how are they securing it? The Sikur site says nothing about what they've done to secure the platform. So, is this truly secure or is it "secure"? This makes the prospect of dropping that much cash for a device you cannot be certain it will actually secure your data. In the end, you might be safer with the Blackphone 2.
Lumigon T2
Leave it to the Scandinavians(Lumigon) to take the smartphone platform and refine it beyond what anyone else has tried. Consider these two words: stainless steel. That's right, a shiny, extremely rugged case that never bends, never dulls, and always looks classy. Add to that a unique phone dock (Figure B) that not only serves to charge the device, but will set the phone to a specific profile depending upon the time or the location and you have something seriously sweet.
Figure B
The Lumigon and its dock.
For around $580 USD, you get less-than flagship specs (Snapdragon chipset with 1.7 GHz dual-core Krait CPU and Adreno 320 GPU, 2GB of RAM, Bang & Olufsen sound, 13MP Sony-made camera, 2.4MP front-facing camera that does 1080p video). However, you do get 128 Gb of internal storage (as well as an SD card slot)...which makes up for some of the lesser specs.
Saygus V2
The V2, by Saygus has been labeled a "beast of a phone". Why? It's not just the carbon fiber case (Figure C). Take a look at the specs:
Display: 5" 1920 x 1080p display (445 ppi) Full HD
Cameras: 21 MP main camera 13 MP front-facing (both 4K ready)
Memory: 3 GB RAM, 64 GB internal storage, dual mSD slots
CPU: 2.5 Ghz quad core Snapdragon 801
OS: Android 5.1
Figure C
The Saygus V2.
Okay, but you can get that pretty much with any flagship device. So what makes this device so special? First off it also comes with a new waterproofing technology with an IPX7 rating. But more importantly the V2 offers root access out of the box as well as a multi-boot feature, which allows booting from a mSD card. That last bit alone should be worth the price of entry. Speaking of which...what is the price of entry? Undetermined. Why? The device has yet to be released for purchase. If you want to get notified of the phone's release, head on over to the Saygus shop and register an email address.
You can be sure there are plenty more unique Android devices that will hit the market in the future. These four particular handsets should at least give you an idea of what the platform is capable of achieving or reaching.
What kind of Android device would you like to see come to fruition?
Also see