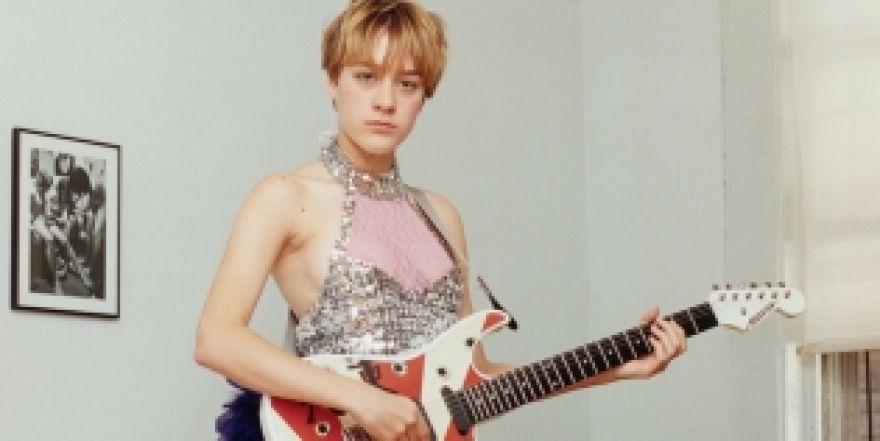 The 90s Cool Girls You Loved And Still Want To Be
Written by Landry Salazar
Article Information
Author:

Rachel Grayson

Date:

Sunday, 20 November 2016
It's often pondered what to give the person who has everything, and with the holidays approaching we all have a few hard to shop for names on our lists. For me, it's my mother-in-law, otherwise known privately as The Duchess. She is so classy, so refined, and so cool that I can't imagine a single gift that would genuinely delight her. This woman has vintage Christmas ornaments she's collected from multiple trips to Europe, crystal handed down from her great-great-grandmother, antique rugs, and a pristine vanity topped with just enough La Mer, Chanel, and Dior to make the single Maybelline lipstick look quaint. She is effortlessly chic, warm, and delightful, which makes it just impossible to hate her--which is why she is the hardest person for me to shop for every single year! She never expects anything extravagant, and in return she gives me the most perfect presents ever, so its from a genuine place in my heart that I want to give her something she'll never forget.
This season, i decided to start researching early to make sure I felt prepared to select something for her--and now, I pass all of my luxury learnings on to you, my dear readers. Need a beautiful gift for a special person? Want to treat your loved one to an unforgettable token? Or just want to show off how good you were at budgeting all year long? Then check out my favorite posh presents for the most elegant people on your shopping list.
Man Ray Chess Set, $590
Have a sly someone to dazzle? Why not give them an elegant chess board, designed by Man Ray himself. A pioneer of the Surrealist movement, Man Ray blended Art Deco aesthetics with decidedly modern lines. Available through Design Within Reach, this chess set is a show-stopper. Carved from beech, the pieces are elegant and precise, much like a chess match itself. It's understated, refined, and destined to be an heirloom for anyone lucky enough to receive it. To personalize the gift, why not include a box of tea or a bottle of wine with a handwritten invitation for a future game?
The Classic Cashmere Scarf from Burberry, $435
Have you ever held a tiny kitten against your face, marveling at it's softness? That's what this scarf is. Even if you think you've felt nice cashmere before, it's nothing compared to the craftsmanship of a Burberry scarf. According to Burberry, their scarf " is made at a 200-year-old mill in the Scottish countryside. Using 30 different steps, the scarf is woven on traditional looms. The fabric is washed in local spring water and carefully brushed with teasels for a super-soft finish." It's not just an accessory, it's supporting a tradition of artisan crafting directly from the old world. It's something recipient will treasure for years to come, thinking of how special you made them feel each time they bundle up. As an added touch of class, you can monogram three letters on the scarf.
Cabin Fleece Robe by Wings and Horns, $230
These ultra-plush robes are inspired by boxer warm ups, with squared lines and an elegant drape. Dismiss any thoughts of shiny satin or see-through fabric, because these beauties are made of thick-but-breathable fleece, structured with a quilted lining. It's the best way to stave off a morning chill, conservative enough to be seen in front of company but comfortable enough to positively lounge in. With deep pockets, a slouchy hood, and ribbed cuffs, this robe is the ideal balance between pajamas and jacket.
Midnight Garden Personalized Note Cards by Rifle Paper Co., $85 and up
Even if the age of email and texting, a beautiful, handwritten card or letter is just what your classiest chum craves. Printed on stunning archival-quality paper in a variety of colors and patterns, these cards will grace desktops long after the post-mark has faded. Not only is a lovely token, but it's a reminder to your loved one to sit down, be thoughtful, and take the time to express themselves to the important people in their life. Suitable for any age, personalized stationary is always a winning gift. Go the extra mile and spring for a couple of nice ink pens or a monogram stamp to complete the package.
Diptyque Candles, $32-$62 and up
Oh. A candle. How exciting, am I right? Well, I would be if I were suggesting anything other than the most beautifully scented, clean-burning babies from Diptyque. Banish thoughts of Bath and Body Works candles and think more pure, warm perfumes delicately scenting the room, never overpowering and always subtle, but expensive smelling. Literally every single scent is flawless, so make your selection based on what you think will be the most well received. With a 60-hour burn time, these candles are well worth the investment and are about as far away from a boring, basic candle as you can get.